LATISM has managed to bring the top leaders in social media to our conferences.
Juan Sepúlveda
Juan Sepúlveda was appointed on May 19, 2009 to the position of Executive Director of the White House Initiative on Educational Excellence for Hispanics.
For the last 20 years, Juan has been a senior executive, strategist, and advocate in the nonprofit and philanthropic communities, with a focus in community development, capacity building, and transformational management. Prior to assuming his current position, Juan was president of
The Common Enterprise (TCE), which he founded in 1995 as an outgrowth of a national Rockefeller Foundation initiative to help build stronger communities across America by making nonprofits, philanthropic organizations, governments, businesses, and communities more effective as they tackled significant critical social issues in more than 35 states and nationally.
Having grown up in a working class Mexican-American neighborhood in Topeka, Kansas, Juan has been involved in community organizing and politics since the age of 16, when he was the first high school student hired to work for the Kansas Secretary of State. He also worked closely with the late Willie Velasquez and the Southwest Voter Registration Education Project and permanently moved to San Antonio, Texas, in the late 1980s, making it his new home. He completed a political biography of Willie and an organizational history of Southwest Voter, The
Life and Times of Willie Velasquez—Su Voto Es Su Voz (Your Vote is Your Voice), published by
Arte Público Press.
Brian Solis
Solis is principal of FutureWorks, which he founded in 1999, specializing in new media marketing, branding, and business strategy for large companies, startups and celebrity clients. Solis was named to "40 Under 40" lists by the San Jose Business Journal in 2008[1] and PR Week in 2009.[2] In 2010 he was named one of the top influential leaders of the CRM industry by CRM magazine.[3] In 2008 Solis spoke at the O'Reilly Media Web 2.0 Expo on the rise of micro-blogging services, such as Twitter.
He is a co-founder of the Social Media Club, a national organization which convenes events for the purpose of sharing best practices, establishing standards and promoting social media literacy. He is an original member of the Media 2.0 Workgroup, and also contributes to the Social Media Collective.
Solis is co-creator of The Conversation Prism, a widely-distributed infographic depicting the different types of social media categories and the companies which represent them.[4]
Ramón De León
In 1986, Ramon De Leon started with Dominos Pizza in Chicago as a pizza delivery driver.  Twenty Three years later Ramon is the Operating partner of a six store Domino's Pizza Franchise in Chicago. His career has also given him the opportunity to work in Mexico as a Business Development Consultant for Domino's Pizza '93-'97. Extreme Passion and High Energy are words that best describe his love for the pizza business.
Ramon has been using Social Media for his business since before the word existed.  AOL Instant messenger was his micro-blog long before Twitter was invented. When Facebook was closed to the general public, Ramon connected with customers in photos and groups.
His Social Media strategies were recently highlighted at Gravity Summit Harvard and streamed Live on CNN.COM. Domino's Pizza Franchisees around the world seek his Social Media advice. Ramon's creative uses of Social Media and enthusiasm have made him a sought after speaker.
Liliana Gil
A consummate young executive, thought leader and rising star, Liliana Gil has been recognized for her passion and leadership in support of diversity, women in business and her deep understanding of the dynamic and fast growing Multicultural and Hispanic markets in the U.S. Gil's solid career with Johnson & Johnson as the Director of Worldwide Marketing Services has provided her with a platform to influence the marketplace in the creation of innovative strategic relationships with agencies, brands, the community and corporations alike.
As a managing partner of Acento Group, Lili has recently taken a senior role to lead the creation and of a Marketing conglomerate called the XL Alliance. Joining other well known Marketing experts like Armando Martin, Enrique Arbelaez, Manny Fields, Mark Robinson and Monica Torres, the Alliance is a unique agency created "by former clients for clients." It provides specialty services in retail-shopper marketing, healthcare and digital and new media. With a business model founded on principles of synergy and best-of-breed talent, the XL Alliance includes members such as Acento Group- experts in digital and new media, XL Edge for retail and XL Healthcare.  Clients include various Fortune 500 clients, retailers and organizations like the Latin Recording Academy, the Latin GRAMMY®s, MISSION Skincare, Serena Williams, among others– which are launching non-traditional platforms to better reach the fastest growing market segment in the U.S: the Multicultural consumer.
Prior to her entrepreneurial accomplishments, her impressive track record includes the creation of "Proyecto MAS," (J&J's corporate wide Multicultural Marketing initiative) and the development of the corporation's first Multicultural Strategy for the Pharmaceutical Group "MMX- Multicultural Marketing Excellence". Brands that Gil has directly influenced include: Topamax, Levaquin, Tylenol, Lactaid, Splenda, Aveeno, Johnson's Baby, among others. Gil has also collaborated with colleagues and powerful brands such as FOX Home Entertainment, Univision, Telemundo, among others.
Despite her professional success, it is Gil's contributions to the community and the industry that provide her the greatest satisfaction. Her legacy lies in founding and supporting groups such as MAHO Designs (Makers of Hope) a foundation which helps artisans in vulnerable areas of Colombia; and HOLA, the Hispanic Organization for Leadership & Achievement, a mentoring and social responsibility arm of J&J now with over 1,500 members.
Gil is a recognized speaker, inspirational mentor to many and industry contributor who has been featured in countless publications, magazines and industry events. She has also contributed to diversity studies with the Harvard Business Review as part of a private sector task force entitled, "The Hidden Brain Drain: Women and Minorities as Unrealized Assets."
Prior to J&J, she held various positions at Huguley Healthcare Systems and Walt Disney World's Celebration Health. Originally from Colombia, and bilingual, Lili holds a Bachelor's degree in Business Finance from Southwestern Adventist University. She has also completed foreign studies at Deakin University in Melbourne Australia, post-graduate studies at Rollins College (Crummer Graduate School of Business) and holds an MBA from the University of Colorado.
Ali Curi is founder and president of the Hispanic Professionals Networking Group (HPNG), a premier organization dedicated to the education and advancement of Latino business leaders and professionals in New York and Miami. Mr. Curi brings a diverse range of experience and management skills to his role at
HPNG. With an extensive background as a conference and event producer, Mr. Curi's leadership produced the much-acclaimed HPNG Latino Leadership Conference this year at the Yale Club of New York. Prior to founding the organization, he shaped all event and fundraising efforts for the Alzheimer's Foundation of America. Previously, as a producer at the Strategic Research Institute (SRI), Mr. Curi was responsible for producing conferences that identified growing and maturing markets, both domestically and abroad.
His career also includes working with event and strategic marketing efforts for Philip Morris USA. Among those efforts were Marlboro Bar Nights, Marlboro Ranch, Marlboro Unlimited Magazine and the new product development and launch of Marlboro Milds. Upon first arriving in New York, H.I.T.N. television gave Mr. Curi the opportunity to produce and host a live, interactive Spanish-language television program, Mundo Digital. Mr. Curi attended San Antonio College and received his B.A. in Marketing from St. Edward's University in Austin. A native of Texas, Mr. Curi currently resides in New York City.
Enrique Arbalaez
Starting with a solid career in major corporations such as NovoNordisk and as part of Johnson & Johnson's Leadership Development Program, Enrique's career has been built on a strong foundation of leadership, project management and strategic thinking.
His strong desire to be independent and become a creative entrepreneur brought him to become one of the founders and managing partners of Acento Group. The convergence of a structured project management and corporate mindset tied into the desire to create opportunities for emerging and diverse talent became the catalyst for this venture. Today, his company has become one of the few U.S based Marketing and digital entities enabled by a powerful network of over 100 creative professionals in Latin America.
Through this working model, clients gain immediate access to what he calls "the best of both worlds": solid strategic-thinking + best-in-class-execution that is innovative and cost-effective. In addition his connection and partnership with various Hispanic and Multicultural Marketing experts and agencies has provided Acento Group an "edge" in the market by bringing cutting edge digital innovation and relevant cultural sensibility to clients seeking to connect with these consumer segments.
Prior to Acento Group, Enrique's experience included the management of global IT Outsourcing teams in partnership with major onshore and o­ffshore developers, such as IBM, Capgemini, HCL, Kanbay and TCS in Asia and Latin America.
He has contributed to the development of marketing and digital strategy for major companies and brands such as Kroger, Serena Williams, Mission Skincare, 13th Street Entertainment, Ethicon, among others.
Enrique has a B.S. in Marketing and Philosophy from Rutgers Business School and completed foreign studies in Florence, Italy.
Natalie Boden
Prior to launching BodenPR, Ms. Boden led several multidisciplinary and multicultural campaigns at global firm Burson-Marsteller. As Account Leader for clients such as Club Med, DHL and Citibank, Ms. Boden was responsible for regional bilingual communications strategies in the U.S. and abroad, including public affairs, community relations and U.S Hispanic media relations.
Ms. Boden holds a Bachelor's Degree in English Literature from Florida International University, studied Modern European Studies at the University of London and received a Degree in French Language from La Sorbonne, Paris. Born and raised in Honduras, Ms. Boden holds a dual Dutch-Honduran nationality. She is fluent in English, Spanish and French and lives with her husband and two children in Miami, FL.
Lance was born and raised in the west side of Cleveland, Ohio to a Puerto Rican father and first generation Puerto Rican mother.  After graduating from Ohio's Bowling Green State University with a bachelor's degree in Education, Lance moved to the South Bronx in New York in 2006 at the age of 22 to pursue his passion for media and immerse himself in the diverse Latino communities of New York City.  Having worked in sales and marketing for Warner Music Group, MTV Tr3s, current employer, V-Me and being a co-founder of Latino BIGS, a division of "Big Brothers, Big Sisters" that serves the unique needs of urban Latino youth in the Bronx, Lance has developed an intense desire to give a new voice to the growing, evolving and multi-faceted Latino identity.  Recognizing an opportunity to unite the efforts of his peers and provide resources and education to an untapped audience, Lance leveraged the power of social networking to create the Facebook phenomenon Being Latino. Since launching in May 2009, Being Latino quickly amassed over 18,000 fans in its first two months alone with a growth trajectory that is catching the attention of several media outlets and personalities.  Lance's vision is to see Being Latino grow into a multimedia company that empowers and unites Latino communities everywhere to embrace their collective potential and achieve greatness.
Kety Esquivel
Kety Esquivel has over ten years of experience in the non-profit, private and political sectors.  She directed Latino outreach for the Clark Presidential Campaign.  Her work has taken her to China; and Ethiopia with UNECA.  She spent three years coaching executives on human capital and diversity in the US, Canada and Latin America.  Esquivel graduated from Cornell University where she served on the Board of Trustees.  She is a published author and the founder of www.CrossLeft.org.  She is a co-founder of the Institute of Progressive Christianity and the Sanctuary, www.promigrant.org.  Esquivel has served on several boards, including that of the Backbone Campaign and the New Leaders Council.  She has been a speaker at Netroots Nation, SXSW, Personal Democracy Forum, Blogher and the Center for New Words.  She is a convener of Web of Change 2009 and is a past editor of Blogher.  Her commentary has been featured and quoted in stories for the Wall St. Journal Online, HITN, PBS, XM radio, CNN, Televisa and Univision.  She is currently the New Media Manager for NCLR (National Council of La Raza).
Alex Yepes
Alex Yepes currently works as Managing Director of The Columbia-Harlem Small Business Development Center (CHSBDC). The CHSBDC provides free technical assistance to entrepreneurs in New York State.
He is also an advisor to many undergraduate organizations as well as an operations consultant for many non-profit groups. Some of the workshop specializations include SWOT analysis, sustainability practices, cost analysis, marketing, research and branding. Alex has used his experiences to develop workshops that educate and empower 21st century leaders. He has held workshops across the country at some of the largest universities. His focus has been to teach our next generation of leaders how they can positively impact the community they live in. He feels entrepreneurs are in a unique position to impact the new century by adapting and implementing sustainable protocols in their business operations thereby practicing cost saving measures and prudent growth strategies.
Born and raised in Queens, New York, Alex Yepes attended Long Island University, CW Post Campus for a BA in International Studies and an MA in Political Science, with a concentration in International Marketing. Alex is co-owner of Canela Spa & Salon and is the principal in his own multimedia company.
Carol Cain
Caronk Cain is a freelance Travel Writer living in New York City.  Her blog, The Adventures of an NYCity Mama, (www.nycitymama.com) is a catalog of family-friendly adventures she and her family take on in New York City and beyond.   She also writes for such travels sites as Uptake.com for their Attractions and Lodging blogs, as well as for TravelingMom.com and is the Managing Editor for an upcoming online magazine site, NY Metropolista (nymetropolista.com). She has had much success building business relationships with marketers for companies such as Country Inn and Suites, Scholastic, and Volkswagon, among others.
Carol is a former publishing and public relations professional, with an MBA in International Relations.  She lives with her husband and their three boys.
Claudia Goffan
Recognized as an expert in Latino Marketing by CNN en Español, Claudia has been featured in Adweek, Hispanic Business, Univision, Telemundo and other national and international media.
A native from Buenos Aires, Argentina, Claudia has been very influential in the Hispanic markets in the U.S. and Latin America – both from a business and a community standpoint – always with outstanding results. Claudia has contributed to companies such as, The Occasions Group, The Taylor Corporation, El Banco de Nuestra Comunidad (A division of SunTrust Bank), XEROX, AT&T, BellSouth, Citibank, Papa John's, Liberty Mutual, British Telecom, Gold's Gym, Sherwin Williams, and Verizon, among others.
Claudia founded Target Latino in 2003, with a vision unparalleled at the time – to show American companies the importance of the U.S. Hispanic market – not by preaching but by acting.
A motivator, strategic and hands-on, innovative, creative and resourceful. It has been said that her humor and presence immediately captivate audiences. She has an MBA from the University of Buenos Aires, Argentina and from the University of California, Los Angeles (UCLA), and more than 20 years specializing in Marketing and Strategic Planning both internationally and domestically. She is bilingual and bicultural in English and Spanish and fluent in Portuguese, French, and Italian.
Bob Burg
Bob Burg shares information on topics vital to the success of today's business person. He speaks for corporations and associations internationally, including fortune 500 companies, franchises, and numerous direct sales organizations.
Bob regularly addresses audiences ranging in size from 50 to 16,000 – sharing the platform with notables including today's top thought leaders, broadcast personalities Olympic athletes and political leaders including cabinet secretaries and a former United States President.
He is perhaps best-known for his book "Endless Referrals: Network Your Everyday Contacts Into Sales" which has thus far sold well over 175,000 copies and is still going strong.
His newest book (coauthored with John David Mann), is entitled, The Go-Giver. A business parable that both touches hearts and build bigger bank accounts, it shot to number 6 on the Wall Street Journal Business Bestsellers list just three weeks after its release. It's also Bob's fourth book to top the 100,000 mark in sales.
Bob is an advocate, supporter and defender of the Free Enterprise system, believing that the amount of money one makes is directly proportional to how many people they serve. A lover of animals, he is a past member of the Board of Directors for Safe Harbor, which is the Humane Society of Jupiter, Florida.
Bob will share with us the 5 Laws of "The Go-Giver" and how to turn them into more business than you can imagine.
---
Thom Scott
Award-Winning Marketer, Speaker, & Coach, is an expert at sharing in detail how he uses Social Media to increase online AND offline businesses in a big way! Referred to as the 'Legacy Architect' – Thom can show you how to improve YOUR legacy with the amazing phenomenon of Social Media.
A 20-year veteran of marketing and sales management, Thom's passion is to use his powerful, results-oriented principles to help entrepreneurs create significant legacies out of the "insignificance" of every day life … increasing business success while increasing quality of lives.
As a sought-after consultant and corporate officer, Thom has worked with companies and individuals in virtually every conceivable industry and is often brought in as a "hired gun" for other, more notable, marketing gurus and advertising agencies. His creative approaches to business building have been directly responsible for over $527 million dollars of first year increased annual revenues in the small cap marketplace alone.
As a husband, home-schooling father of 6 and business partner in Burg-Scott Communications, Inc., Thom limits his speaking engagements to less than a handful of appearances every year. However, Thom has taught his "Marketing From The Heart" System to audiences nationwide and has shared the platform with such notables as Bob Proctor, Bill Bartmann, Jay Abraham, Harvey Mackay, Les Brown and Stedman Graham.
---
Nancy Perez
Named in the Top 50 Most Powerful & Influential Women in Social Media, Nancy is a Facebook Business Coach and Social Media Consultant who believes that acquiring social communication skills can give you the ability to build strong, meaningful connections.
Her passion for social media was ignited when she gained 5000 friends on Facebook in 30 days and decided to help others build their businesses online with social networking and powerful social media visibility to drive traffic, generate leads and increase profits.
With an entrepreneurial career developed over the past 10 years in business, sales and marketing, she has had multiple businesses online including being an Ebay power seller, developing products and importing them from overseas, and as an affiliate and internet marketer. She has also been an interior designer, real estate agent and investor and has renovated homes for resale.
As a self-taught wordpress geek, she has several blogs and has created a blogging system, "Blogging Evolution" to help beginning bloggers set-up, optimize and generate content and traffic and to help automate certain blogging functions.
Originally from New York and living in Orlando, Florida, Nancy is an ambitious Latina who loves the internet, reading, learning and spending time with her children, family and friends. She is an avid dream weaver and idea creator and loves to empower entrepreneurs.
Murray Izenwasser
With more than 20 years experience, Murray Izenwasser has planned and executed online marketing strategies on behalf of some of the world's largest and most recognized organizations and brands.
Murray is a creative thinker who understands the opportunities presented by the ever-changing Internet marketing landscape. His vast expertise across all interactive disciplines allows him to cut through the clutter of the current 'hype' and deliver marketing programs that drive business.
Recognized as a top Social Media strategist, he has been invited to speak at many events and industry forums. His entertaining yet thoughtful presentation style distills esoteric ideas into actionable insights.
Murray's pragmatic approach not only comes through in his presentations but also in his work as Director of Client Strategy, Interactive Services for Starmark International, a fully integrated advertising agency based in Fort Lauderdale. His focus is on helping Starmark's clients drive their businesses by designing appropriate interactive and integrated marketing strategies and tactics to fully engage their customers. His previous positions include Global Director of Marketing for Sapient, the world's largest independent interactive agency, as well as Director of Strategy for Razorfish. He began his career as a business/management consultant for Andersen Consulting (Accenture).
---
Monikah Ogando
Honored by Inc Magazine as one of the fastest growing companies of 2008, Monikah Ogando is CEO of Ogando Associates, Inc., a business coaching and training firm dedicated to empowering business owners to design better businesses for deeper profits and a juicier life.
Monikah is a recognized authority on business strategy and is regularly featured on radio and in the media, such as Inc Magazine, Entrepreneur Magazine, among others. Her upcoming book, "ON FIRE: The Ten Commandments of Freedom-Based, Ideal-Centered, Remarkable Entrepreneurs" will be published in September 2009.
With a professional career spanning over 15 years in finance, operations and marketing, Monikah has trained and coached hundreds of entrepreneurs through her high impact coaching programs. She is creator of The Jump Start Your Business in 30 Days or Less Program, and author of hundreds of articles and audio programs on business growth, strategy, marketing and entrepreneur mindset.
Her first job out of college as a financial planner, she soon discovered that the majority of her clients were business owners, and the best way to help them was to assist in MAKING money, not just investing the money they already made. By learning from her clients, she created an entrepreneurial program for other financial planners to reach their clients as she had. When she made $124,000 in three months of teaching the program, she knew she was onto something big.
Today, small business owners and entrepreneurs seek her advice to help them turn their businesses into profit-producing powerhouses, and more importantly, live their lives with purpose and freedom.
Her coaching and consulting programs challenge people to marry their humanity to their businesses, and their profits to their purpose.
---
Carlos Granier-Phelps
Carlos Granier-Phelps is the founder of RED 66, a firm specializing on social networking and digital media strategy and focusing on the US Hispanic and Latin American markets.
An active advocate for online video and viewership tracking, Carlos launched the first 24-hr, live online video signal while at RCTV International. Carlos currently acts as an advisor to TubeMogul.com, an online video analytics and distribution company, and collaborates with Technosailor.com, providing much-needed social-networking commentary in Spanish.
Carlos is currently launching the premiere online video entertainment network for Spanish-speaking audiences. Previously, he launched PorMiCuenta.com, an online marketplace for freelancers and project managers, and later developed and implemented AudienceMeter, a ratings analysis system used by leading television networks.
He has spoken at numerous conferences, most recently at the MIT Enterprise Forum on The Impact of Web 2.0 and Social Media on Business.
Carlos is also a licensed Mediation and Arbitration specialist, accredited by the Universidad Católica Andres Bello, having collaborated with the OAS (Organization of American States) and William Ury. Carlos is a graduate of Tufts University.
---
Dr. Daisy Sutherland
Daisy is the Founder and CEO of Dr. Mommy, LLC. Dr. Daisy Sutherland has 18+ years of experience as a devoted wife, mother, writer, speaker and more years as a Doctor and Total Wellness expert. She has learned that good parenting is a balance between healthy-living, mind body and spirit. Her dedication to helping parents and families is evident from her work online and offline and more importantly it is evident from the high energy she exudes when talking about her true passion.
Dr. Daisy Sutherland has been in the field of Chiropractic for over 18 years and helps her husband who is also a Chiropractor. Together their goal is to help the community one spine at a time. Dr. Sutherland's true passion and mission is to help other moms and dads too, with their health and that of their families. She is a motivational speaker and mentor to many moms and shares her expertise online as well as offline.
Dr. Daisy Sutherland has developed the Dr. Mommy, LLC company to help others with their writing needs as well as their health and parenting needs. Her mission statement is to help you help your family. You can find her very active on several social networks such as Twitter and Facebook when she is not teaching her children. Family is very important to Dr. Daisy and that is why her
focus is to help parents with their health and that of their children.
Dr. Sutherland is originally from New Jersey but has lived in Florida for the past 16 years and is now a pure Floridian. She loves spending time with her children, reading and loving and enjoying life.
---
Dana Willhoit
Dana is an award winning newspaper reporter with 17 years experience in the field. She's been featured on Fox TV and TruTv. She also has extensive experience with internet marketing and creating search engine optimized web copy and press releases, using the latest keyword research tools. She's assembled a team of former newspaper reporters who are ready to work hand in hand with you to quickly craft a professional, eye-catching press release so you can spread your news all over the web and beyond.
Dana as lead press release writer for The Press Release Site, majored in journalism at New York University and spent 17 years working at daily and weekly newspapers around the country.
Since leaving the journalism industry she's created successful affiliate sites promoting various products and programs, and has studied search engine optimization and methods of driving traffic to her sites. She has extensive experience writing press releases and search engine optimized web copy for brick and mortar businesses and internet marketers.
During her years of writing for newspapers, she's read through thousands of press releases and knows exactly what to put in a press release to catch an editor's attention and to get maximum web exposure – as well as the mistakes and missteps that will leave an editor cold and guarantee rejection by press release distribution sites.
Dana Willhoit works with a team of former newspaper reporters, all of whom have many years of experience in the journalism industry. They are dedicated to crafting quality press releases for you, which will broadcast your message across the internet and beyond.
---
Melanie Edwards
Melanie Edwards is a Modern Mami™. As a Latina working mother, she provides an honest depiction of the everyday humor and drama in the life of today's wife, mother and woman from a Latina perspective. She often blogs about the special concerns working mothers have in attempting to achieve a work-life balance. Melanie has been married six years and has a 3-year-old daughter.
Melanie Edwards performs content development, blog management, marketing, SEO, and social media monitoring and promotion in her role as owner of ModernMami™.com.
With a degree in Industrial & Systems Engineering, over 8 years experience in Information Technology, and 2+ years experience in the e-learning industry, Melanie has embraced social media and continues to grow professionally each day.
As the IT Manager for a state-wide e-learning project, Melanie performs various duties on a daily basis, including web and course design, technical support, project management, desktop publishing, SEO, and marketing.
Whether an individual or established business, Melanie can help you with digital marketing and social media promotion.
---
Elianne Ramos
A seasoned professional, Elianne has over 15 years of Creative Direction, Copywriting, Editing, Public Speaking Public Relations and TV Commercial Production experience in the advertising and direct sales industries. She partners with companies to develop comprehensive communications plans for targeting the complex Hispanic market. Her specialty is combining her passion for writing with a superior understanding of the US Hispanic markets, as related to culture, influences & traditions.
Prior experience includes managing the Hispanic creative team at Princess House. Elianne led the development of the company's re-branding efforts for the Hispanic market, as well as training materials for the company's over 12,000 Hispanic direct sales distributors.
Prior to that, Elianne was the VP, Creative Director and partner for i3 Creative Group, a TV commercial production company, where she led the strategic development and implementation of broadcast productions.
She developed brand-building communications campaigns for clients such as Procter and Gamble, Panasonic, SlimFast, Chivas Regal and HSBC Bank, among others, as a Creative Consultant and Senior Copywriter.
Elianne has taken her industry insights to international marketing conferences in the United States and abroad, and in addition to corporate magazines, TV and radio spots and other marketing materials, her writing has appeared in the 2007 English edition of Chicken Soup for the Network Marketing Soul, and she's currently editing the Spanish version of the book "El Camino, The Journey", by Angelo Solera. She has also published articles about the US Latino experience in online publications including the Orlando Sentinel's HispanoSphere.
She writes about the issues that affect the Latino community both on her blog, www.speakhispanic.com and as the Hispanic Business columnist for the Examiner.com
---
Linda Lane Gonzalez
At the helm of The Viva Partnership since founding the company in 1997, Linda provides the overall vision, direction and creative inspiration for every facet of creative, account services, media and business development. After stepping up to the role of CEO, Linda continues to serve as the lead on account teams, and remains directly accessible to each and every client.
An innovator and a "Maverick with chispa," Linda has spearheaded ViVA's successful, award-winning work for world class clients including Verizon Wireless, Uniroyal, GMAC Mortgage, Entenmanns's, Dexatrim, Foot Locker, Pfizer, FedEx, Amway Latin America, Tire Kingdom, QVC, Smuckers, CBS Telenoticias, BJ's Wholesale Clubs, Hallmark, WellCare, Corningware, LasikPlus, and numerous others.
A dynamic leader with an unorthodox management style, Linda built ViVA from a two-person start-up launched with a credit card into a multi-million dollar corporation in just five years. She was selected as a finalist for the 2004 Woman CEO of the Year Award in South Florida.
Her expertise and passion for multicultural in addition to Latin American marketing and advertising spans two decades and three continents—Europe, North America and South America. Linda joined Hispano Marketing as Vice President until she opened her own agency, ViVA Partnership, in Miami's Design District, with media and promotions offices in San Antonio.
Awards and honors include the Gran Premio IML, the Summit Award and serving as a Judge for the EFFIE Awards for past 10 years. She was a finalist for South Florida Business Journal's 2004 CEO of the Year and has been nominated numerous times as Account Executive of the Year by HispanicAd and the Association of Hispanic Ad Agencies.
Currently, Linda serves on the Graduate School of Keiser University's Graduate Advisory Board, Heroes United Board of Directors, and was recently appointed to the Board of Directors of Hispanics Today, a div. of the United States Hispanic Chamber of Commerce.
---
Merlyn Sanchez
As founder of SMART Business Owners, Merlyn works with business owners, independent professionals & entrepreneurs, who are frustrated with their inability to attract and retain their ideal customers. Her blend of consulting, coaching and training teaches them to create and implement marketing programs which will increase their bottom line.
As a LINKEDIN Trainer, Merlyn offers:
Public/private Training Webinars, Live Social Networking Events & Workshops.
She provides LinkedIn® consulting and training to businesses, associations, and individuals in both English and Spanish. These services are often hands-on so her students can start using what they've learned immediately.
As a Marketing Mentor, she helps entrepreneurs and service professionals who are struggling to achieve the revenue they want. Merlyn teaches skills that will produce results. Her programs focus on developing a compelling audio signature and creating a powerful marketing action plan tailored to an individual's business. She offers individual marketing mentoring, group programs, and teleseminars and workshops.

Ana Roca Castro
Ana Roca Castro uses her 14 years of project management experience to help businesses and organizations achieve their objectives via "state of the art" social media development.  Ana Roca Castro team started Premier Social Media in 2007 with the development of a safe Social Networking site for diplomats and ambassadors.  In the last two years, she has developed 2 internal Social Networks, over 20 Facebook/My Space applications, 12 iPhone apps and more than a dozen 3D Buildings on Google Earth.  Her clients include Toshiba, Walmart, FedEx, the World Bank, Tipping Point Media and THER-RX corp.  As a Social Media developer, she has now partnered with businesses and non-for-profit organizations to provide a series of development services through Social Media platforms.  Ana also collaborates with PR/Marketing companies to serve their client portfolio's needs within the Social Media realm.  'AnaRC' is a social entrepreneur and the founder of Latinos in Social Media (LATISM), the largest organization of Social Media professionals of Hispanic origin.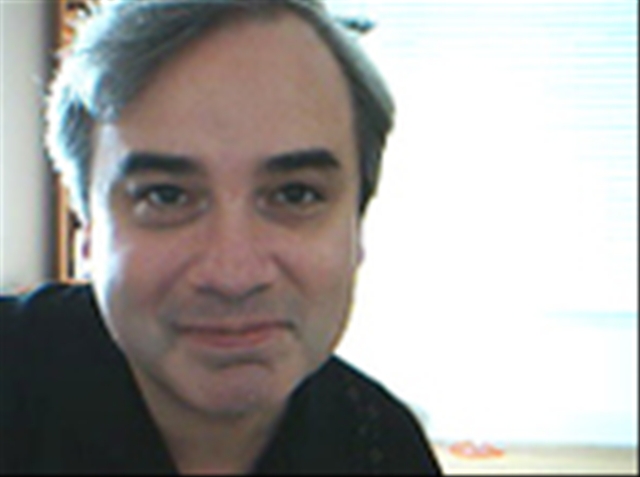 Giovanni Rodriguez
A consultant, author, and speaker on organizational leadership and corporate communications, Giovanni is managing partner and co-founder of The Conversation Group, a global consultancy devoted to the art, science, and practical application of social technology, working with brands and organizations as diverse as SAP, Microsoft, Ribbit (now British Telecom), Unilever, Verizon, the New York Stock Exchange, and Alcatel-Lucent. A frequent speaker on the social-technology circuit, Giovanni has instigated an ongoing debate about the future of various marketing disciplines. His work and opinion have been featured in numerous publications including PRWeek, Brandweek, BusinessWeek and Forbes. He is founding fellow at the Society for New Communications Research, a graduate of Princeton University, and MSc. candidate at the University of London (Public Policy Management).

Navarrow Wright
Navarrow Wright co-founded Global Grind.com, a joint venture with hip hop mogul Russell Simmons to create a social media site catering to the hip-hop perspective. Wright successfully launched the product and raised the series "A" round of capitol. Wright also launched a vertical ad network and celebrity blogger network while at Globalgrind.  Before joining Global Grind, Wright was SVP of Technology for Medical Broadcasting Company, a division of the Internet marketing firm Digitas Inc. Prior to that, he served as CTO of Viacom's BET Interactive. At BET.com he created and implemented new technologies growing the Web site 300%, making it the leading entertainment online destination for African Americans. Navarrow Wright has appeared on Run's house, Irv Gotti's show Gotti's Way and the Steve Harvey radio show. He was picked by Network Journal Magazine as of the their " 40 Under forty" professionals to watch in 2009 and was selected by Innovation Generation as one of the nation's top 100 GenerationNEXT and Information Technology leaders. Wright recently launched Maximum Leverage Solutions L.L.C., a social media and technology-consulting firm. Wright holds a Bachelor of Science degree from Rider University in Computer Science.
Nolan Treadway
Nolan Treadway is the Political Director and Logistics Director for Netroots Nation, the largest annual in-person gathering of progressives working online.  Nolan started volunteering with the convention that would become Netroots Nation (when it was known as the YearlyKos Convention) over a year before the first gathering.  Since then Nolan has overseen logistics and helped with strategic vision as the organization grew from an all-volunteer operation to one with several staff and a year-round presence.  He took a leave from NN in August 2008, to be an Online Organizer at the Democratic National Committee, working to elect President Obama.  He added the role of Political Director upon his return to NN December 2008.  Nolan holds an bachelor's degree in business from Michigan State University and a master's in public policy from American University in Washington, DC.
Alma D. Suárez
Alma D. Suárez currently supports the email marketing at AARP as a consultant in their online marketing department. Originally from Southern California, she brings with her more than five years of experience in public relations, partnership development, web, cross-cultural and social marketing, in both the public health and corporate communications arenas.  She moved to DC in 2007 to work on the National Institute on Drug Abuse's (NIDA) Emmy nominated public service campaign (PSA) Drugs +HIV >Learn the Link to educate Hispanic/Latino youth about the link between non-injection drug use and HIV transmission. Suárez played a key role in developing and implementing a strategic interactive marketing plan that promoted the campaign using online video outlets, social networking sites and search engine marketing. During this time, she was also a Language Arts Teacher for Howard University's Upward Bound (HUB), a college preparatory program for low-income and/or first-generation college bound students designed to develop the skills necessary for success at the collegiate level. Fluent in Spanish and English, she holds a bachelor's degree in Journalism from Arizona State University's Walter Cronkite School of Journalism, and is currently attending Georgetown University for her master's in Corporate Communications.
Lori Gama
Lori is a social media consultant, trainer and speaker who is considered one of the top people to turn to for Social Media marketing and for Hispanic Social Media Marketing. She has a large, loyal community of followers, friends and associates in Twitter, Facebook and LinkedIn, of both English-speaking and Spanish-speaking people. She is regarded as one of the top "Hispanic-fluentials" in Social Networks around the world. Lori is also a website producer and SEO expert who has a 100% top Google listing record for all of her clients. Lori consults for Fortune 500 companies and is an in-demand speaker at Social Media conferences across the country. Lori was born and raised in the East Bay in northern California, growing up with family members who spoke Spanish and English. Lori's bilingual/bi-cultural upbringing, technology expertise and Social Marketing expertise have positioned her to be a unique Social Media Consultant who uses the latest technology and Social Marketing methods to achieve a high success rate of revenue growth for her clients.
Javier von Westphalen
Javier has worked for more than 15 years on the agency and client side of the marketing, advertising, and management consulting industries with experience in strategy development, marketing communications, product development, and new ventures for a wide range of businesses, from owner-operated, small companies to Fortune 500. Currently, he is working on the Spanish-language national H1N1 integrated marketing campaign, which compromises traditional media with online and social media strategies. The campaign focuses on reaching different segments of the Latino community from less to more acculturated and hard to reach Latinos. Throughout his career, Javier led strategic plan development and executed creative and resourceful methods to improve corporate performance, customer insight, branding, and marketing campaigns for Business-to-Business and Business-to-Consumer industries. Among Javier's accomplishments are establishing a new media division, spearheading an online transaction start-up, and co-founding a non-profit organization. Javier received his Bachelors of Science in Marketing and Finance from California State University, Bakersfield, Masters on leadership and innovation, from Fresno Pacific University, and executive education from Harvard Business School.
José Contreras is an information technology professional with over 14 years of experience in building web-based systems for the public, private and non-profit sectors. In his current role as a consultant for Creative Information Technology, Inc. (CITI), Jose's work includes the use of Web 2.0 concepts and social media to share sensitive information between federal government agencies. Prior to his current role at CITI, Jose worked at Marriott International where he was a key contributor to the building of the reservations system for Marriott.com international sites, search engine optimization and a platform migration from Microsoft to Java technologies. Jose's passion for use of web-based technologies started as a college student when he built a software procurement system for the National Institutes of Health and taught classes on web technologies at their training center. Jose is active in the Latino community by providing leadership and technology experience to strengthen the online media strategy for La Unidad Latina Lambda Upsilon Lambda Fraternity, Inc. (http://www.launidadlatina.org), where he serves as the Chairman of the Board of Trustees and the New Latino Movement (http://www.newlatinomovement.org).  Jose holds a Bachelor of Science in Information Technology Management from the University of Maryland University College.
Sylvia Aguilera
Sylvia Aguilera is Executive Director of the Hispanic Technology and Telecommunications Partnership, HTTP, a coalition created by Hispanic advocates in 1996 to ensure that the needs and perspectives of the Hispanic community would be included in technology and telecommunications policy debates.  Sylvia has worked in the public policy and communications arena for over 12 years. She has served in executive level positions at the multicultural public relations firm, Comunicad; the National Hispanic Corporate Council; the National Community Reinvestment Coalition; and the National Puerto Rican Coalition.  Sylvia serves on the Board of the National Capital Chapter of the Public Relations Society of America (PRSA). She is currently working towards earning her APR certification from PRSA and the Universal Accreditation Board. The APR is a mark of distinction for professionals in the field of Public Relations.  Sylvia earned her Masters degree from the University of Chicago as a Woodrow Wilson Fellow and received her Bachelors degree from American University.
Paul Borgese
Paul is an international speaker, consultant and best-selling author on topics including digital marketing, sales, leadership and global business strategy with over 14 years of experience. He currently works for The Associated Press, managing licensing of news and entertainment content to digital companies and Spanish-language media outlets. Before this, Paul was managing partner at EyeCatcher Digital, a strategy and marketing firm. He has worked on marketing and business development initiatives with a wide range of organizations, including: Google, Yahoo!, Microsoft, J.P. Morgan Chase, Merrill Lynch, McKinsey & Company, IBM, The Wall Street Journal Online, eMusic, The Paris Chamber of Commerce, and the Federal Reserve System. Paul has managed content and advertising relationships with online video sites (Google's YouTube), mobile applications (Verizon, AT&T), interactive TV (Comcast, TimeWarner), Spanish-language sites (MSN Latino, Yahoo! Telemundo), digital signage, and a wide array of Web 2.0 initiatives. He is the author of the best-sellers M&A From Planning To Integration and FEAR Selling: How You Can Sell More and Sell Faster By Tapping Into Your Prospects' Deep-Seated Emotional Needs. Paul's forthcoming book is called The Social Media Survival Guide. He is fluent in Spanish. www.PaulBorgese.com.
Fernando Pizarro
Fernando is the Washington Affiliates Correspondent for the Univision Television Group. An Emmy-nominated journalist, he is also the co-host of a national weekly political talk-show on Univision Radio Network.  His other Washington experience includes working as a freelance correspondent for CNN en Español and producer for Associated Press Television. He was also the U.S. correspondent for National Television of Chile. Previously, he was sports anchor at ESPN International, NBC Latin America, Telefutura and Pan American Sports Network. His work has won reporting awards from the Florida Bar for overall immigration coverage, and the Iowa Newspaper Association for editorial writing. He is a 2006 Border Justice Fellow at the University of Southern California Annenberg Institute for Justice and Journalism. His analysis has appeared in the Washington Post, NPR, BBC, WNYC, and radio and print media in Mexico, Central and South America.
Scott Goodstein
Scott Goodstein was External Online Director for Obama for America, and developed the campaign's social networking platforms. His pioneering work included running the first political campaign effort to launch niche based social networks like BlackPlanet, Eons, MiGente, AsianAve, Disaboom, etc. He built the campaign's lifestyle marketing strategy and developed the "street team" materials used in battleground states. Goodstein also created and implemented Obama Mobile, an advanced communication strategy that included text messaging, downloads, interactive voice response communication, a mobile web site (WAP), and even an iPhone application. Prior to his work at Obama for America, Goodstein worked for the Democratic Legislative Campaign Committee, Democratic Congressional Campaign Committee, and over two dozen progressive political initiatives. In 2004, Goodstein co-founded Punkvoter.com and Rock Against Bush which became a $4 million young voter mobilization effort. He has conducted political trainings for the National Democratic Institute, UNICEF, Democracy for America, the Campaign Management Institute, and the New Organizing Institute. Goodstein has spoken at Columbia University, The American University, The George Washington University,  and The Milken Institute. He has been a featured speaker at events in Morocco, Hungary, Finland, Singapore and Malaysia.
Shana Glickfield
Shana Glickfield is an independent communications consultant in Washington, DC.  Her primary project is managing NextGenWeb.org, a site dedicated to exploring all of the innovative ways that broadband is improving our quality of life with cutting edge applications, from health IT to eLearning to green tech. Prior to joining NextGenWeb, Shana was the Director of Strategic Communications at Amplify Public Affairs, where she advised a wide variety of corporate and nonprofit clients on their online communications strategies, focusing on social media. Shana has spent several years involved in the public policy process in Washington, DC, and recently led NextGenWeb's Social Media for Staffers series, a biweekly workshop series to improve how Hill staff use social media tools in the course of their jobs. Shana graduated from Michigan State University and has a law degree from Temple University.  She is the founder and author of The DC Concierge, a renowned local blog, and is one of the top 100 Twitters independent in Washington, DC.
Judith Freeman
Judith is the co-founder and Executive Director of the New Organizing Institute, a training, research and development organization for technology-enabled organizers, activists, staff, and leaders. In 2008 Judith was on a short leave from NOI for a five month position on the Obama new media team, coordinating their field and new media efforts. Previously, she was the senior political strategist at the AFL-CIO, where she also co-founded the Analyst Institute. During the 2004 presidential election, she worked on the Kerry campaign's internet operations. She advises political campaigns, unions and non-profit organizations on organizing, targeting, strategy and technology infrastructure. She worked for 5 years in technology at the University of Chicago where she also organized with social justice organizations.

Shireen Mitchell
Shireen Mitchell is an award winning technological woman of color, author, social entrepreneur, nonprofit leader, advocate and a social media strategist. She managed the PoliticallyBlack.com website prior to its sale and public offering as one of the only women of color web entrepreneurs. All of these achievements were accomplished before Shireen founded Digital Sisters, Inc., an organization that focuses on using digital media and technology to access tools for women and consulting. Shireen helps organize various tech events around the country, including She's Geeky D.C., Feminism 2.0,Tech Adventure DC, Nonprofit 2.0,  Computers, Freedom and Privacy and others. Did you know that she created the game TechnoDemic?  A multimedia competition to help youth learn technology and programming terms? Shireen has spoken on topics that include the impact of technology, social media and mobile apps on communities across the country appearing on media shows and presentations including "Tweet This Change", "Social Media ROI" & "Social Media Women of Color"  Shireen has been awarded Top 100 DC Tech Titans, Social Citizen Award: Apps for Democracy DC, Rising Star: Woman of Color in Technology, Heroine in Technology, Community Technology Leader, The Root 100, & Black Twitterati.  Shireen was born and raised in the projects of New York City. She currently resides with her  family in Washington DC, a city engrossed in government 2.0, and politics.
Kristal High
Kristal Lauren High is the Founding Co-Chair of the Innovation Generation Broadband Policy Summit, and is committed to working with emerging and established leaders to develop broadband solutions to the socio-economic problems that plague our cities, towns and communities. Ms. High is also the President of Media Foundation Group, a multi-media production and design firm specializing in identity systems and new media consultations.  Prior to joining Media Foundation Group, Ms. High was an attorney in the Labor & Employment Group of LeClair Ryan, where her practice primarily focused on employment and business litigation. After obtaining her Bachelor of Arts, cum laude, from Davidson College, Ms. High received her Juris Doctor from Washington & Lee School of Law, where she founded and served as President of the Media Law Students Association. As the Founding Co-Chair of the Innovation Generation Broadband Policy Summit, Ms. High has spoken to elected officials throughout the nation about the power of social media and broadband-enabled applications to improve constituent outreach and communications.
Angela Adrar
Angela's career integrating digital with traditional marketing began over 12 years ago, promoting the diverse/latino-focused campaigns of key international organizations.  Such campaigns include; the AI-USA Rights for All Campaign, the IDEX-No Puebla-Panama Publication for Mexico/Central America and the Global Exchange, Colombia Human Rights Program.  Linking global issues of social good to the environment led her to Senegal, to work with the Department of National Parks and in 2006, with the United Nations WFP, coordinating the sponsorship, collaboration and communication of the Senegal-Walk the World Event with 760,000 walkers around the world in the Fight Hunger Campaign.  In 2008, she was honorably invited as an environmental delegate to take part in United Nations Vesak Day Celebrations in Vietnam honoring Buddhist Contributions to building a Just, Civil and Democratic Society.  Her culturally appropriate social media materials, presentations, trainings & teleclasses have been used to promote the sustainable objectives of government, academic, NGOs and entrepreneurs; helping them build their capacity to influence impact. She specializes in bringing nature closer to people by demystifying the online experience across borders, developing powerful online profiles and establishing new communication goals that integrate traditional marketing and Web 2.0 strategies. www.visualcv.com/angelaadrar
Julie Diaz Asper
Julie Diaz-Asper (@JulieDiazAsper)
Julie Diaz-Asper has spent more than 20 years helping large organizations to innovate and pursue new market opportunities. As a strategy consultant at Booz Allen and Coopers & Lybrand, she focused on leveraging new technologies to create market opportunities for telecom and media companies.  She later worked with American Express on using the Internet to innovate how to reach, service, and engage its commercial card customer base. She is currently working with AARP on a financial literacy 2.0 site called LifeTuner that leverages community, interactive tools and social media to reach 20 and 30 year olds to help them better manage their finances. She is also a founder of a mobile app development start-up company focused on underserved, niche markets and the Market Insight Stragtist  for Latism DC.
Jennifer Lubrani (@meningioma)
Academy for Educational Development (AED)
Jennifer has spent more than 12 years helping large organizations implement and manage online marketing/digital campaigns and promotions. She successfully led teams of Web designers, and developers for a variety of clients, including the National Institutes of Health, National Heart, Lung, and Blood Institute, Centers for Disease Control and Prevention, Lexus, E*TRADE Financial, California Highway Patrol, and others. Jennifer most recently worked for the American Red Cross offering strategic support on using Interactive communications to reach Hispanic audiences and fulfill communications objectives and currently works for AED.
Ananda Kiamsha Madelyn Leeke
Ananda Kiamsha Madelyn Leeke is a lawyer turned author, social media strategist, creativity coach, blogger, podcaster, artist, and yoga teacher. She currently serves as the D.C. Social Media Examiner for Examiner.com. Her first Internet encounter occurred when she heard AOL's "you've got mail" in 1995. It was love at first click! A year later, she began working for The Hamilton Securities Group, Inc., an investment bank and financial software firm, where she established an intellectual property protection program for the firm's Internet products and services. Leeke served as an online content contributor for NetNoir.com's Gospel and Women's Channels from 2001 to 2002. She launched her first blog in 2005 and used social media tools to market her books, Love's Troubadours – Karma: Book One (2007) and That Which Awakens Me: A Creative Woman's Poetic Memoir of Self-Discovery (2009). She is currently writing Sisterhood, the Blog: Soundbytes from the 21st Century Women's Online Revolution (Summer 2010). Leeke enjoys attending blogging conferences such as Blogging While Brown, Fem 2.0, BlogHer, Blogalicious, She's Geeky, and LATISM DC. Her blogs include Author Ananda Leeke and kg yoga life practices. Click here to follow Leeke on Twitter. Watch Ananda Leeke Live!, a UStream channel that features author chats about her books. Take her online yoga classes on Stickam.com and MomTV.  For more information, contact Leeke at kiamshaleeke@yahoo.com.